Natural ingredients render the inner and outer beauty health after the menstruation period. Rosylit employs 4 medicinal ingredients (Angelica sinensis, Ligusticum chuanxiong, Radix Rehmanniae Preparata and White Peony Root) as the fundamental formula in association with precious repairing formula blending Astragalus radix, black jujube, Chinese jujube, wolfberry, fruits and vegetables specific for the menstruation period. The extract nutrition easy to digestion via deep fermentation cares and meets female requirements and demands indeed. The circulation gets advanced, the body gets warmed, the mood gets calmed and soothed and the face gets bright and glowing with ongoing energy charging!
???(???????????)???,??????????????????????????????,??????????????,?????????????,????,???????,????????????!
Suitable for
1. Adolescence females
2. Females wish to maintain youth and beauty.
3. For daily care.

Directions
Continue to take 7 consecutive days after menstruation. Take once per day and one package at a time, diluted with 5to 8 folds of cold/ warm water. Best to drink with an empty stomach for the best result. Attention Precipitation can be observed due to fermentation, this will not affect the product quality, please drink at ease.?

Product Characteristic
Regulate female menstruation, supply energy and nutrition, effectively promote the reparation and activation of various cells, as well as increase many in vivo mechanism function.?
Package: 10cc per serving x7 / per box 10cc/7?/?

For this bundle, you will received 4 boxes x 7 sachets/10cc
????????7?
Cautions: Seek doctor or health care professional advice before using if you are under medical supervision.
??????????,??????????????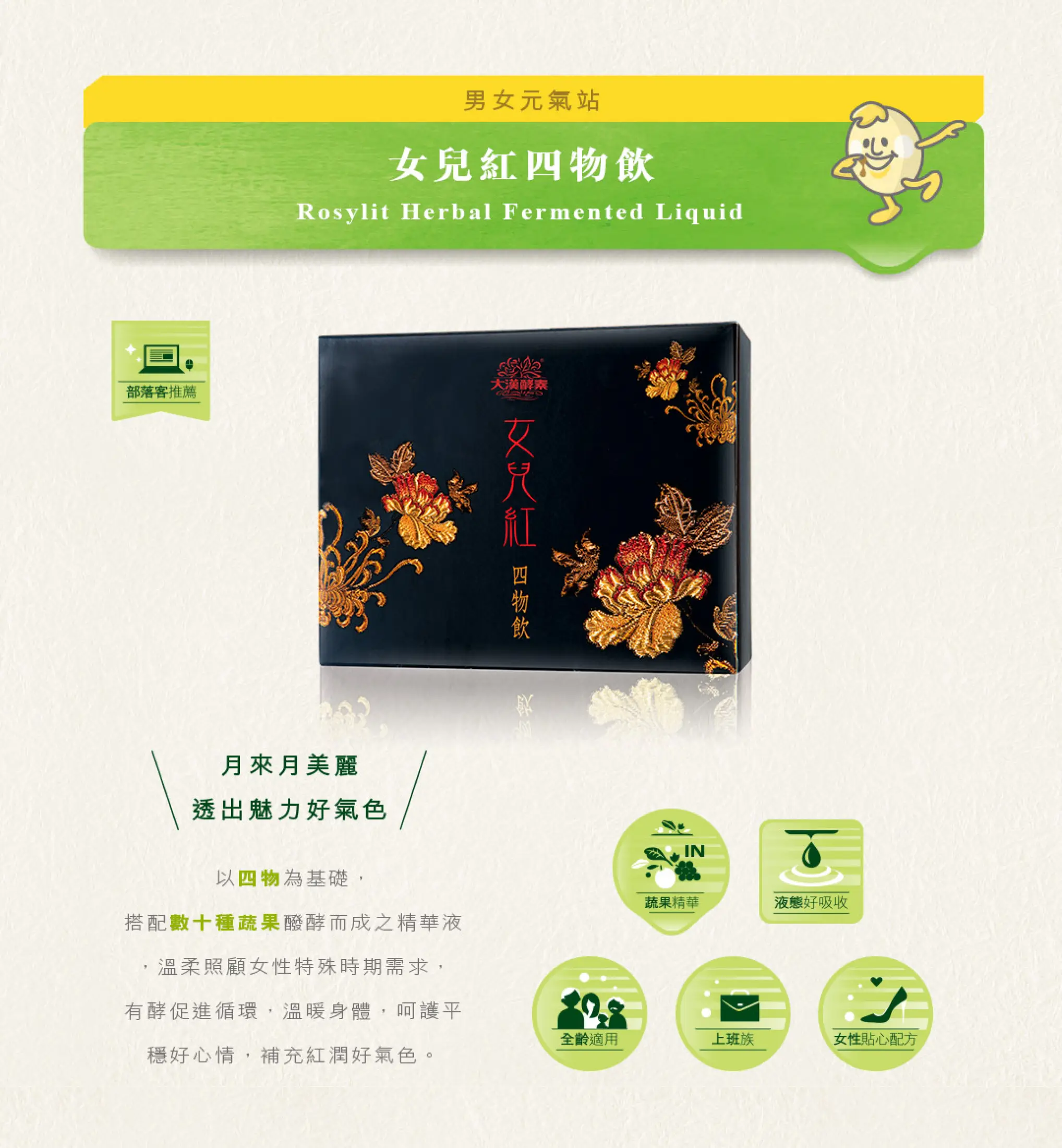 ?
?